This deep dusty mauve eye was paired with a warm pink blush and a shimmering baby pink lip for the perfect sultry bridal look. Check out the products and finished look from this styled shoot.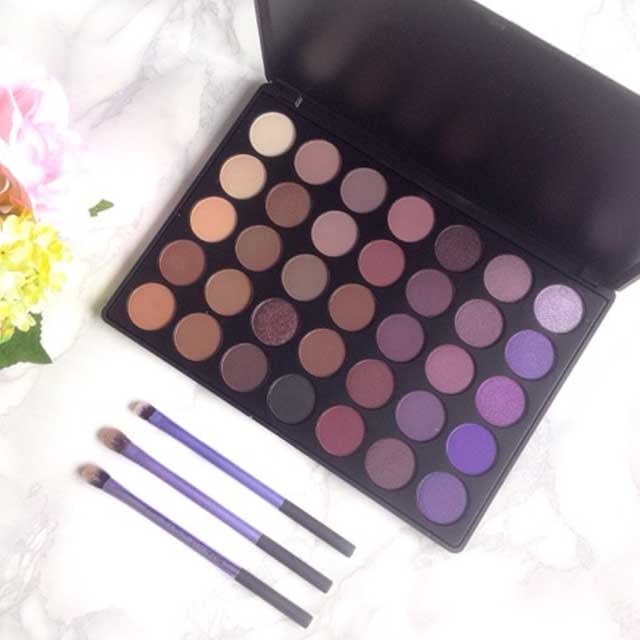 Oribe hair products are absolutely amazing, especially their soft lacquer heat styling spray!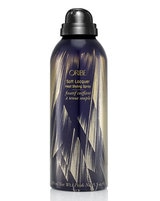 Burnett, colored, bobby pins were used to softly pull back the hair and secure this beautiful flower piece.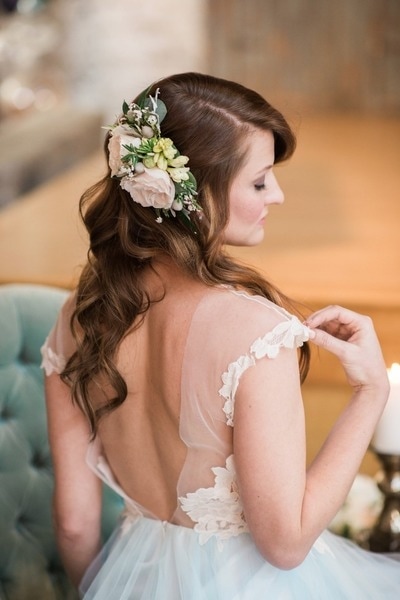 This look was inspired by watercolors. Using very sheer colors on the eye, we blende​d hues of nude and lilac. A strong liner and lashes completes this natural bridal look. Our favorite waterproof mascara is absolutely L'oreal's Voluminous Waterproof in Blackest black. On your wedding day, black, waterproof mascara is the way to go!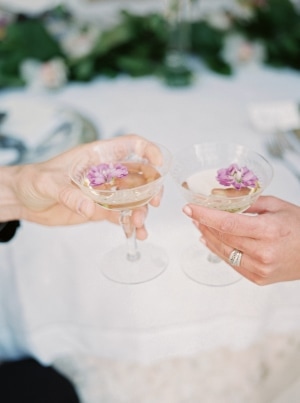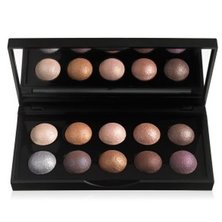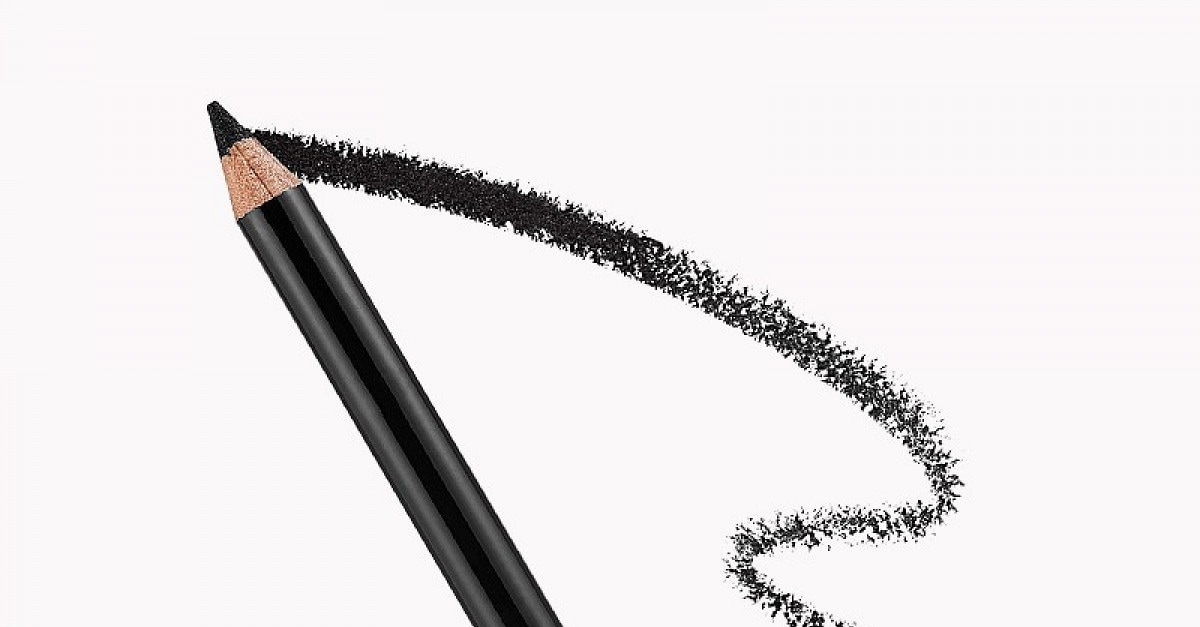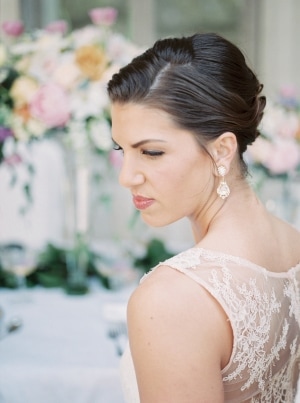 Natural peach hues are shown on both the cheek and lips!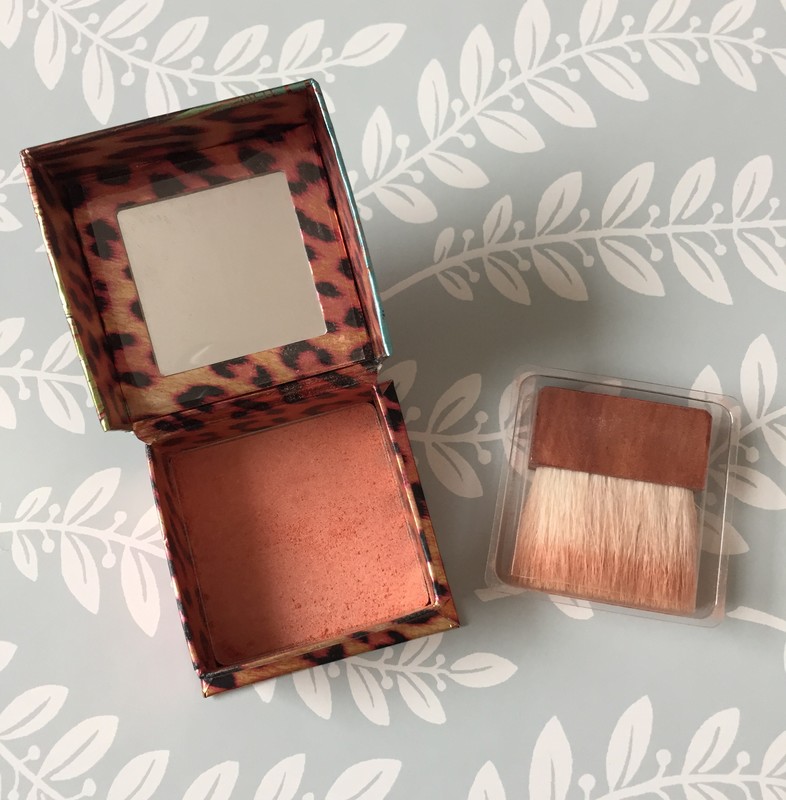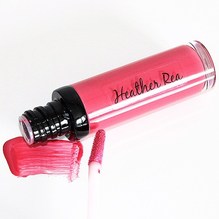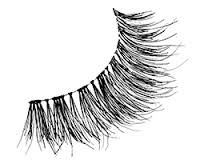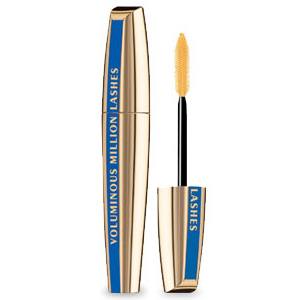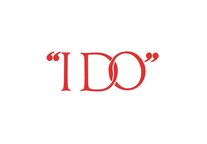 Rustic, ruby, and romantic…oh my! We are so in love with the color palette this bride choose to surrender her on such a special day. This whimsical, yet rustic wedding at the Billingsley House is one we are honored to be a part of! Congratulations!!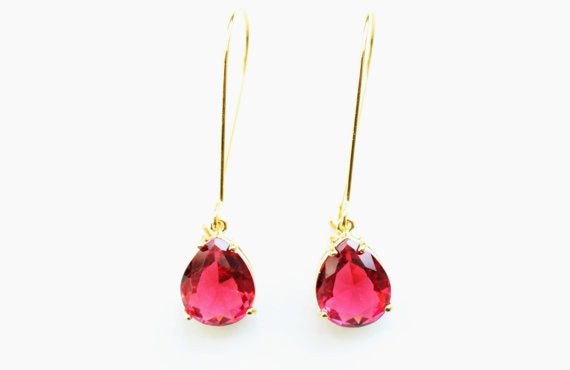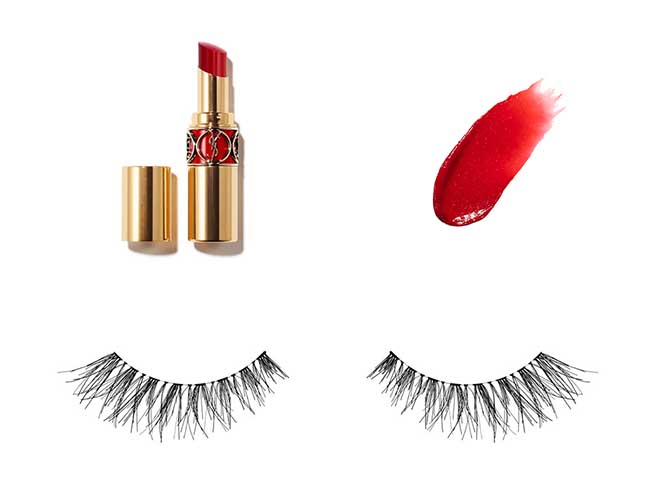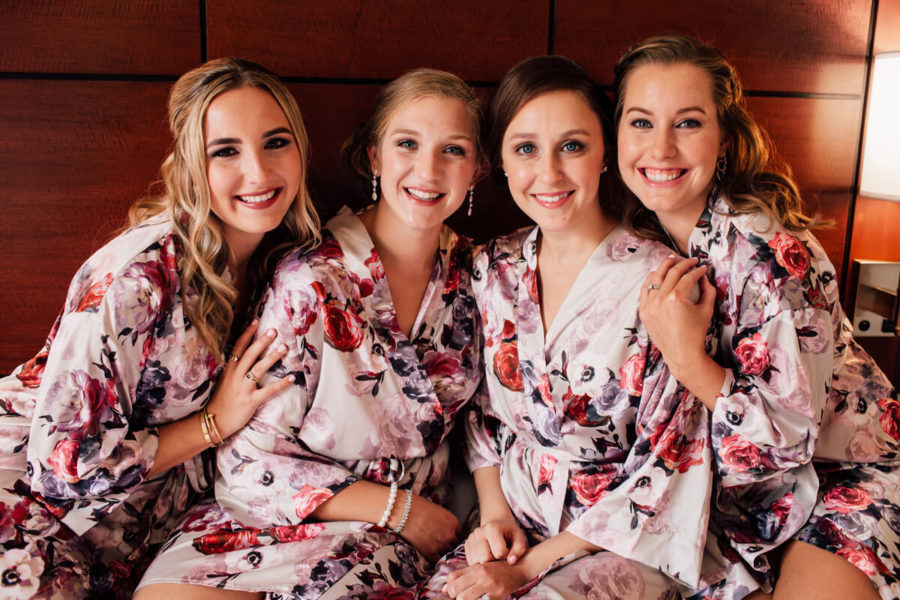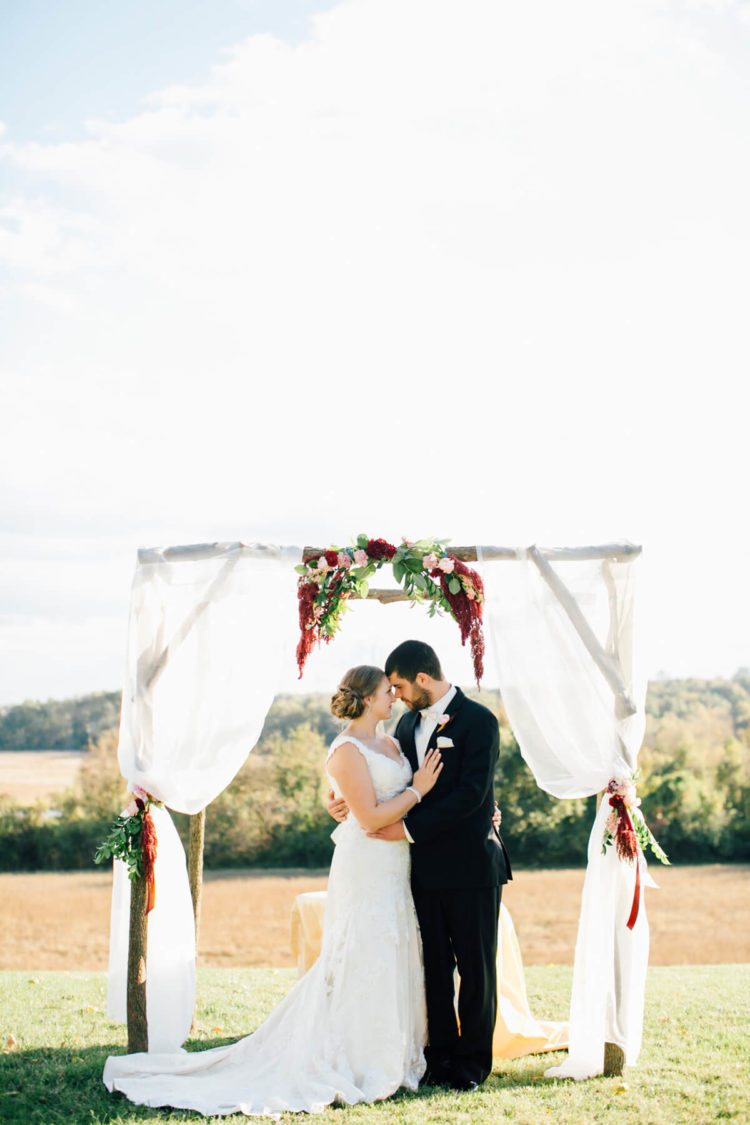 Let's talk about that Fan brush!!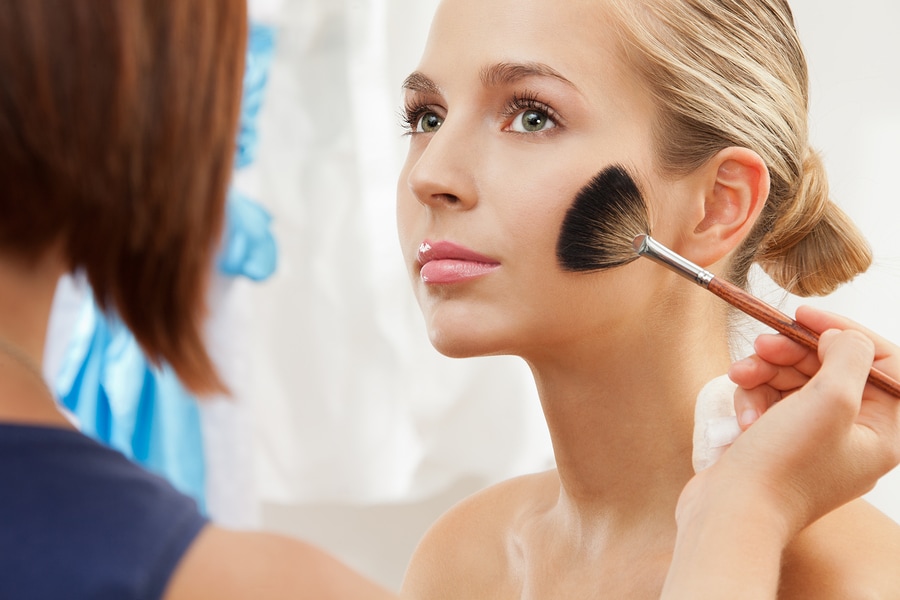 Molly's wedding took place on a gorgeous airy vineyard in Purcellville, VA. Her colors suited the venue perfectly with shades of petal, peach, and moss green. Ekkkk! The bridal party looked stunning in their black classic gowns. Iris and Casey created a soft and romantic look for the bridal party. Light shades with hints of shimmer paired with a defined brow, gave these beauties a chic look. The fan brush is used in a variety of ways from, powder to bronzer, blush and highlighter. On Molly's big day, highlighter was the finishing touch to this airy and classic look.
Push the fan brush into the product. With highlighter always tap off excess or blend on the back of your hand. It's easier to apply products to the face that have been applied properly to the brush. Then, swipe over the highest points of the cheek bones, down the center of the nose, and over the brows. See the model below.